Civic uses and collective ownership properties
From the experience of gathering documents and research on the related territory, Medit Silva has promoted the knowledge, the enhancement, and the understanding of common land assets, transforming the research into culture education and knowledge for all.
For around twenty years, Medit Silva has been conducting and regularly publishing studies and research on these issues, organizes and participates to cultural conferences, promotes meetings and events to encourage the exchange of ideas and opinions among experts and administrators of common properties. The Foundation is involved in archival research and in the study of the statutes so to offer the rights holders the opportunity and tools to a thorough analysis of what the common lands are today
and represent.
Medit Silva participates and subscibes to various cultural and sectorial associations, including the Guido Cervati Association (l'Associazione Guido Cervati), the University of Trento Study Centre (Centro Studi Università di Trento) and the National Council of collective ownership property(Consulta Nazionale della Proprietà collettiva).
Among the various activities, it is worth mentioning the project "FORESTPAS2000 -­‐ Forests and Pastures of the Natura 2000: guidelines for sustainable management in central Italy" (FORESTPAS2000 – Foreste e Pascoli della Rete Natura 2000: Indirizzi di gestione sostenibile in Italia centrale).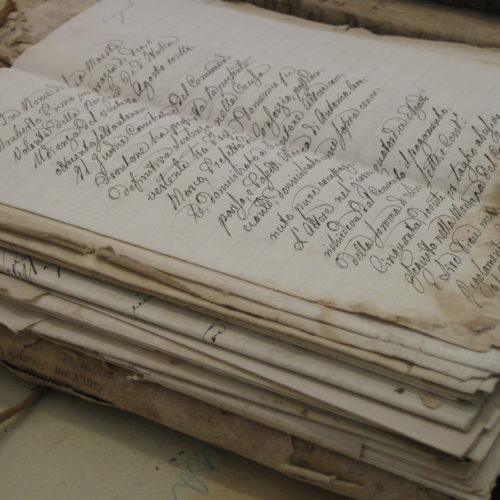 This project, co-­funded by the Ministry of Agriculture, Food and Forestry (DM 29474 of 28.12.2010) (Ministero delle Politiche Agricole, Alimentari e Forestali (DM 29474 del 28.12.2010)), was developed by the Department of Agricultural, Food and Environmental Sciences Marche Polytechnic University(Dipartimento di Scienze Agrarie, Alimentari e Ambientali dell'Università Politecnica delle Marche), by the Medit Silva Foundation (Fondazione Medit Silva) and by the Valnerina Mountain Community (PG) (Comunità Montana Valnerina (PG)). The primary objective of the project was the definition of guidelines for sustainable management of woods and pastures of the Natura 2000 in Central Italy, both calibrated on the type of existing habitat and on the land arrangement and structural functionalism of the related territories. In this context, Medit Silva has been investigating the role of common properties which fall within Natura 2000's areas.