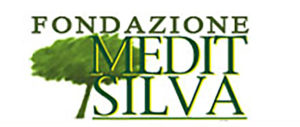 Medit Silva was founded in 1997 to promote studies and research on the Apennine mountains, on the Mediterranean forest area, on the collective ownership properties and on the civic uses of proprieties existing therein and as an Environmental Education Centre (Centro di Educazione Ambientale) to protect and enhance the natural and socio-­‐cultural environment existing therein. The foundation's members are both public and private institutions, divided into:
The natural and legal persons who shares the foundation's aims and contributes to the duration of it and to the achievement of its purposes by annual or multiyear money contributions, or with utility services which the foundation can benefit from or with the assignment of tangible or intangible assets in addition to the endowment fund payment.
The natural and legal persons who are required to pay only a one-­‐off minimum membership fee set by the board and can contribute to the foundation's aims with activities of particular and mutual relevance or institutional interest, sponsoring events or demonstrations , with collecting signatures for particular agreements to carry out projects, studies, research and general interest initiatives, as well as with the conferment of tangible or intangible assets.
The foundation's bodies are:

Partners' assembly
The assembly is formed of contributors and members and has the task of formulating consultative opinions and proposals on the activities and to formulate the foundation's programs and objectives already outlined, that is to say, identified as well as on the final and estimated budgets.
Management board
The management board is formed of a variable number of members, which can never be less than five, and it is defined during the time of appointment by the partners' assembly. The management board represents the foundation's management body.

The foundation's chairman
The partners' assembly elects the chairman by an absolute majority of voters. He is the foundation's legal and in judgement representation and exercises all the powers and duties subjected to him by the law and the statute.
Scientific Committee
A maximum of ten members form the scientific committee, chosen by the foundation's experts in their own disciplines. The Committee has the task to express evaluations and observations on proposed programs and carried out activities.
General secretary
The general secretary participates to the management board and the scientific committee meetings as a advisory opinion. He provides to the execution of the resolutions which are delegated to him by the chairman.

Auditors' board
The auditors' board, which can be replaced by an auditor who is on the register, provides the monitoring of the institution's financial management and ensures the regular keeping of the foundation's accounts.

Medit Silva's Forum
Medit Silva's forum is formed by those interested in contributing to the achievement of the the foundation's aims without any obligation or financial commitment. It is a place of exchanging experiences and partnership initiatives to enhance and promote the related territories.